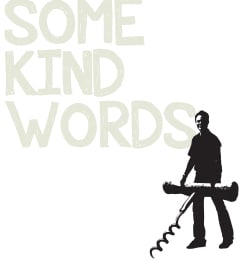 Testimonials
Hi Oliver,
May I take this opportunity to congratulate you on an excellent training session. Your knowledge and passion were evident and gratefully received by myself and the team. Well done.
I look forward to the next barista training session.
Andy Lawson, The Boardwalk Bendigo – November 2014
---
Oliver is the benchmark you want in any hospitality business. Oliver sets the bar for food and beverage service at level that makes the outlet stand head and shoulders above the rest. He is tireless in his positive manner and impeccable etiquette in managing staff and dealing with customers alike. I learned many things from Oliver, I am still in awe as to how he eagerly encourages and facilitates people's personal and business success in the industry.
John Leeder, Trainer at Karen Sheldon Training & Development – March 2014
_______________________________________________
Follow this link  to read about Schmidt Z&KO, the Winebar / Restaurant I work in Berlin. This article was published by the Berlin Hospitality and Lifestyle Magazin Garcon in January 2017.
_______________________________________________