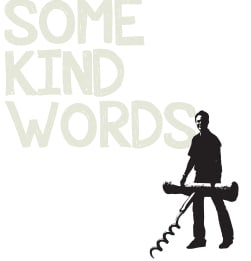 Testimonials
From the impressive new walkway into the restaurant… and the personal welcome back from Oliver… we had another wonderful evening… Really pleasant service from Oliver… who as usual could share everything there was to know about the food and wine.
Tripadvisor – October 2022
The food is coupled with a delightful setting… and the charm and expert service provided by Oliver… really add to the occasion. I should also mention the wines… expertly paired with the food.
Tripadvisor – July 2022
Quite possibly the best in Adelaide! Amazing food and with the wine pairing experience it was even better! Thank you Alan, amazing wines!! And thank you Oliver for your amazing service!
Tripadvisor – June 2022
Oliver sure knows how to look after guests, simply brilliant!
Tripadvisor – October 2019
Fantastic cellar door – Oliver was incredibly knowledgeable and easy to talk to. Every wine delicious.
Tripadvisor – January 2022
Fantastic wine tasting experience at Sherrah Wines. The sommelier, Oliver, is very knowledgeable and accomodating of wine novices. We left the cellar door with a better understanding of winemaking and a case of some new bottles to try at home. Vielen Dank Oliver, bis zum nächsten mal!
Tripadvisor – December 2021
This was one of the best wine tasting experiences we had in McLaren Vale. Our host Oliver expertly guided us through their range of exceptional red wines, and his knowledge of viticulture on a global basis is impressive. His enthusiasm for their wines is catching and provided us with a very memorable experience.
Tripadvisor – March 2018
Great host [Oliver] – charming, professional and good sense of humour – a real all-rounder that made us feel so welcome.
Tripadvisor – November 2019
We chose a Grenache Rose and the charming and very talented Maître d' and Sommelier Oliver supplemented it with a couple of other perfect choices. Best dining experience for a while.
Tripadvisor – March 2019
Sometimes you have a sublime dining experience where all the parts of the jigsaw come together to provide a memorable occasion… This was such an occasion. From the moment we walked into the restaurant, we were impressed by the presence of Oliver, the Maitre de and Sommelier. His professionalism was of an exceptionally high standard His suggestions on wine and food were spot on… Just an entirely memorable experience. Thanks Oliver and whoever hired Oliver…
Tripadvisor – December 2018
Oliver has an undoubtable gift for hospitality.
Rob Fella, General Manager, Shelmerdine Vineyards – January 2015
Hi Oliver,
May I take this opportunity to congratulate you on an excellent training session. Your knowledge and passion were evident and gratefully received by myself and the team. Well done.
I look forward to the next barista training session.
Andy Lawson, Manager, The Boardwalk Bendigo – November 2014
---
Oliver is the benchmark you want in any hospitality business. Oliver sets the bar for food and beverage service at a level that makes the outlet stand head and shoulders above the rest. He is tireless in his positive manner and impeccable etiquette in managing staff and dealing with customers alike. I learned many things from Oliver, I am still in awe as to how he eagerly encourages and facilitates people's personal and business success in the industry.
John Leeder, Trainer at Karen Sheldon Training & Development – March 2014
_______________________________________________
Read about Oliver:
_______________________________________________