So what does a dedicated hospitality worker and a faithful 'somm' do during a pandemic? With no customers to serve, no guests to pour for?
What do you do with yourself? It's just not natural to not be running! What does the future hold?
These are some of the thoughts that crossed my mind at the end of March, as the COVID-19 pandemic started to hit. Right across South Australia, right across Australia – right across the world… The hospitality industry was most certainly going to be one of the biggest industries affected. We rely on people: bars, cafes, restaurants, wineries. People are our lifeblood.
It wasn't going to be easy for anyone.
Luckily for me, I didn't lose my job. I was "stood down", temporarily, to be asked to report back to work in September, all things going well. As of Monday, the First Stage of the proposed "3 Phase" easing of restrictions announced by the Federal government, will mean that by then things might be back to 'some kind of normal' in the hospitality industry, whatever that means or looks like…
In the meantime I've been able to go back to work for 3 days a week, thanks to the JobKeeper program and an employer who jumped on it straightaway.
But before that? Being at home and not being busy? Not my natural state, and it's been a challenge. But I managed to put this time to good use, by getting back into study mode. In late 2019 I started an online education program, the "Spanish Wine Scholar" course, which due to the demands of work, I haven't given as much attention to as I would have liked.
Back to professional development! But to suddenly sit at my desk at home all day was not that easy, especially in the beginning. Spending the past three decades on my feet – looking after customers, running venues, wine tastings, facing the ever-changing demands of an unpredictable work day, and so on – this wasn't an easy transition.
But it didn't take too long, and I've found myself really getting into it again – the first time I've immersed myself so deeply in wine studies since completing my Certified Sommelier course in Berlin four years ago.
I'm enjoying my studies thoroughly, finding it another great opportunity to broaden my horizons, and learn so much about the vines, wines and culture of Spain, my favorite country in the world.
Over the last few weeks I've also found myself driving a tractor, riding on top of a 'monster' machine harvester (called Black Caviar!), and down on the ground surrounded by vines and colleagues, helping to bring in the 2020 vintage for Maxwell Wines, where I work (when there's not a pandemic) as the Hospitality Venue Manager.
We hand-harvested grapes from the beautiful 'old-vines' Grenache block (92 years old!), and 'team-picked' the Tempranillo, a climate-appropriate variety that McLaren Vale is becoming increasingly known for, given its Mediterranean-like weather.
We also discovered the 'joys' of hand-picking Montepulciano – one of the most time-consuming grapes to pick with it's seriously fiddly bunches – a day that never seemed to end!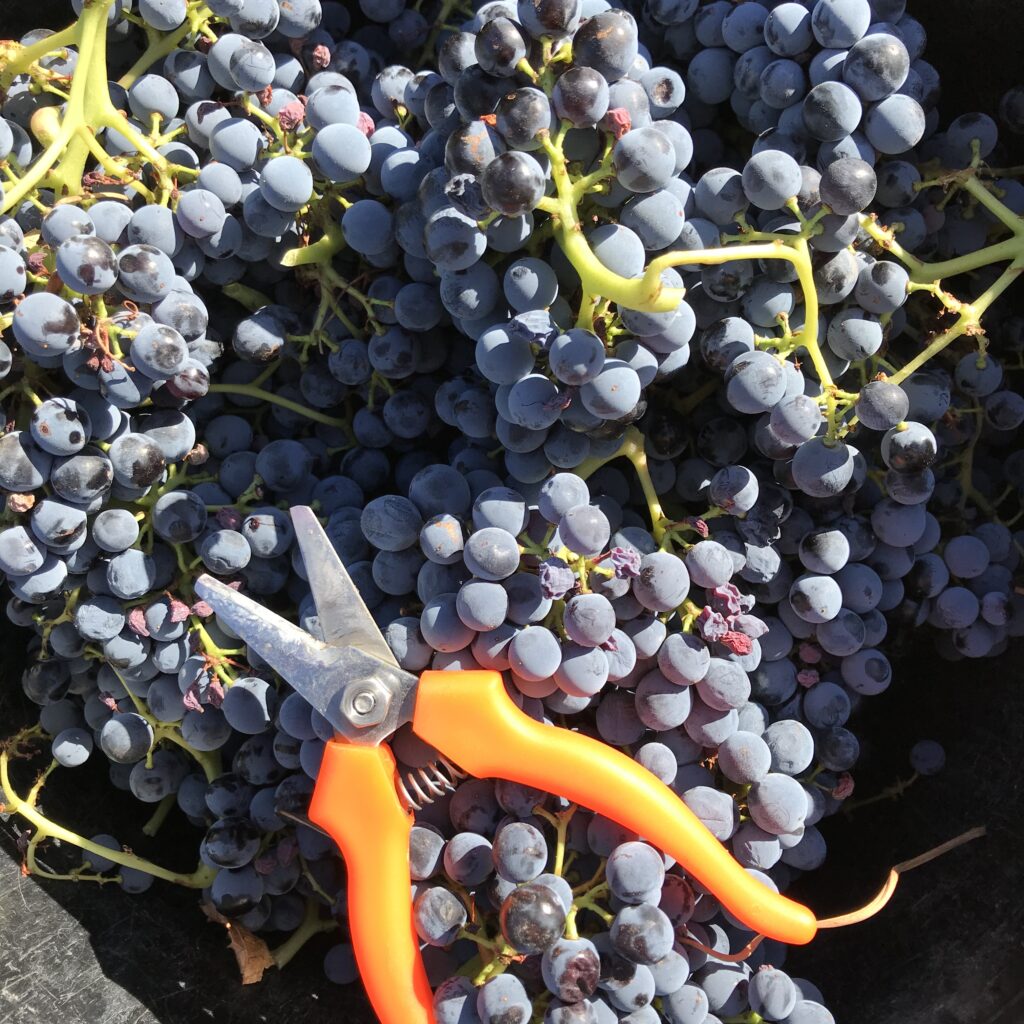 I was happy to be back in the vineyard again, one of my favorite places to be, and the first time since Berlin, where I was involved in looking after two vineyards right in the middle of the city.
As good as being in the vineyard again was, honestly, I do miss being on the floor: in service, the kitchen, the hustle and bustle of being in the thick of hospitality.. And most of all, the people: my colleagues, our camaraderie, the customers and all of the great conversations that go with being in food and wine service.
I guess you could say that this time away from what I'm used to has also given me time to reflect on what is important to me, as a hospitality and wine professional, with 'skin in the game'. It's my passion, my pleasure and my 'calling'.
Of course I've also been reflecting on how vulnerable we are. My heart goes out to all those who have lost loved ones, had their livelihoods and careers affected, and the terrible stresses and grief that come with a terrible situation like this.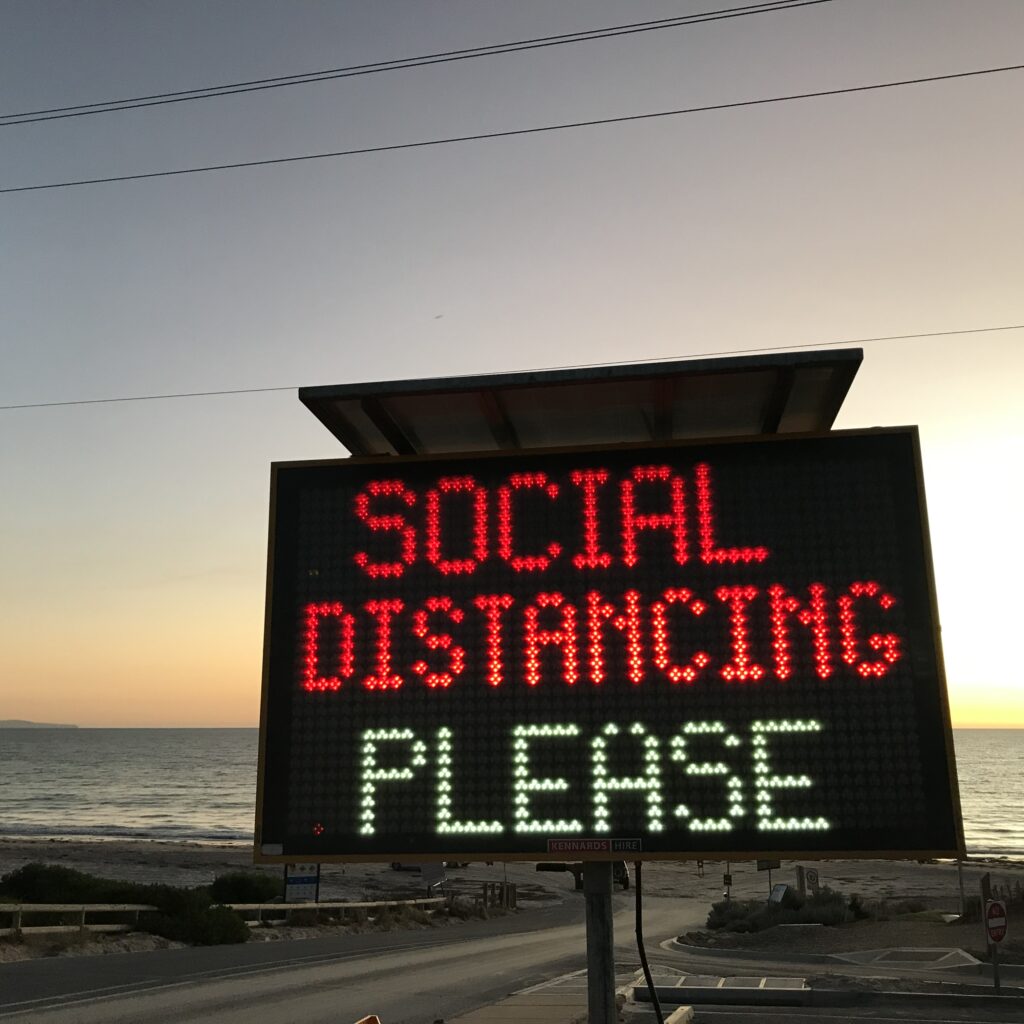 I've also wondered what this new world 'afterwards' might look like. What will our priorities be? Can we learn from this and reassess what's important to us? To honour what we've been through, I feel we have a duty to evolve from here: to be more thoughtful, considerate and empathetic, to others and our environment.
Whatever the 'new normal' might be for our industry, one thing I do know is that hospitality workers are resilient: we know how to adapt and survive.
One of the reasons perhaps, that I've been practicing the Spanish 'high pouring' technique which I learned with gusto in Asturias in the mid-80s. You never know, in this 'brave new world' of social distancing, it might come in handy after all these years…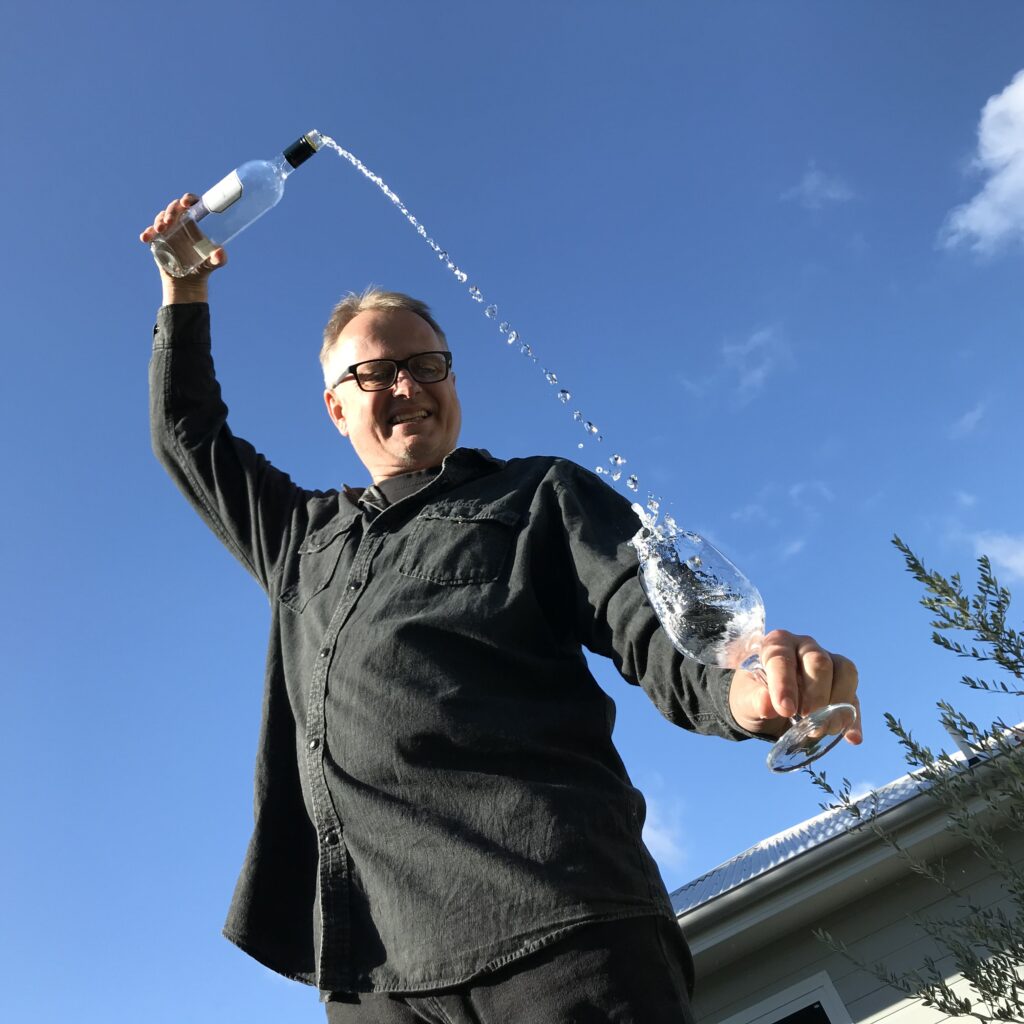 Words and images: Oliver Budack, unless otherwise credited.